April the Giraffe Seeking New Sponsors for Baby Naming and Live Stream
April the Giraffe
Park on the Hunt for Sponsors
For Baby-Naming Ceremony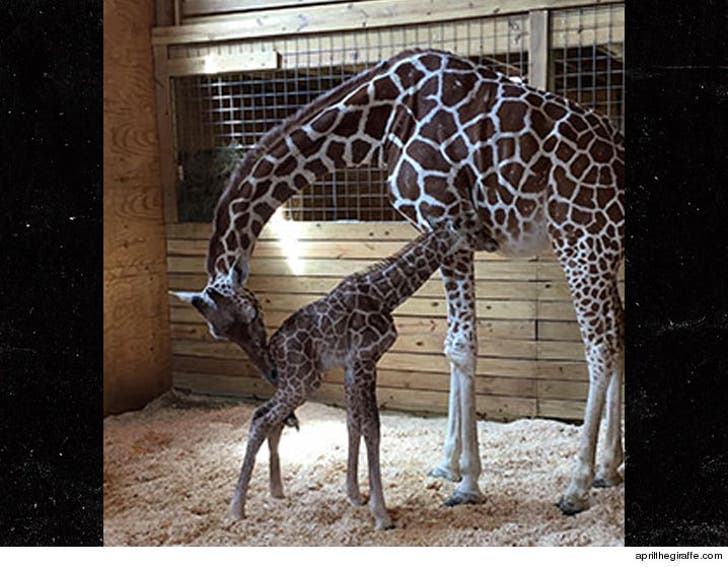 EXCLUSIVE
April the Giraffe is coming back online post-birth ... but she needs some serious cash flow for the sake of the animals.
The indoor camera feed that captured the birth of April's baby will be re-launched next week. This one won't run 24/7 -- it'll have set times. This time we'll see April indoors and out.
Here's the catch ... April needs new sponsors, and the zoo she's staying at is taking bids.
Folks at the Animal Adventure Park tell us they're accepting 2 sponsors to help continue their conservation efforts -- one for the live stream, and another for the live web show next Monday where they'll announce the calf's name.
A third of the proceeds will go to the park, another third to the Giraffe Conservation Fund and the remainder to a charity -- Ava's Little Heroes -- that helps families with unforeseen medical costs.
As we reported ... April's live stream pulled in some big viewer numbers, with Toys 'R' Us sponsoring the live stream.
We did some checking, and it looks like the new deal could rake in 6 figures.