Julio Jones Says He's Not Beefing With John Wall ... Trash Talk Was Just For Fun
Julio Jones
No Beef With John Wall
... Trash Talk Was All In Fun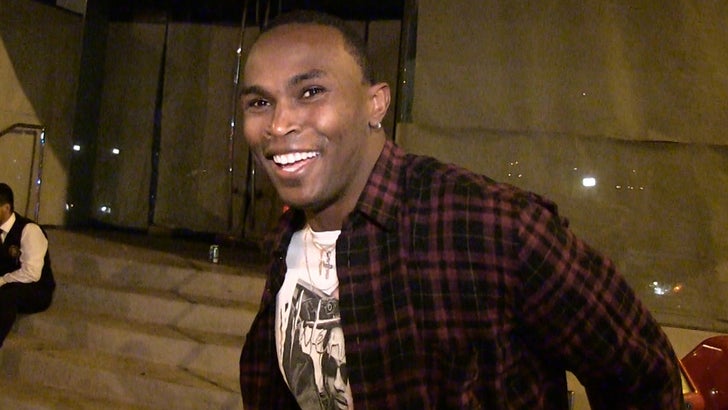 TMZSports.com
Julio Jones says there's no beef between him and John Wall ... even after the NBA star talked major trash to him on national TV while DESTROYING Jones' Atlanta Hawks.
The ATL Falcons star was sitting courtside with Gucci Mane and Migos during Game 6 of the Hawks vs. Wizards game when Wall lit ATL up ... and talked smack right to Julio!
We caught up with Jones at Catch in L.A. and asked if there were any hard feelings towards Wall about the talk ... and the thrashing. Don't worry, it's all love.
Still though, we'd imagine the Cowboys (Wall's favorite football team) better be ready next time they see Julio.