Charlie Sheen Says Original Cast All Coming Back For 'Major League III'
Charlie Sheen
'Major League III' Is Gonna Happen
Got The Cast, Need The $$$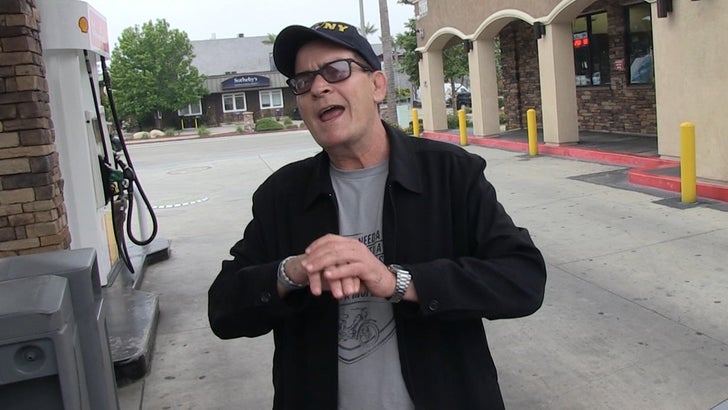 TMZSports.com
Ricky Vaughn WILL PITCH AGAIN ... so says Charlie Sheen, who tells TMZ Sports he's got the entire cast back on board for "Major League III" ... and is just waiting for a financier.
We got Sheen out in L.A. -- he's looking great BTW -- and asked him what he's working on these days as far as the silver screen is concerned.
That's when Charlie broke news ... not only is he working on a new 'Major League' movie, but HE HAS THE ENTIRE ORIGINAL CAST ON BOARD.
Not only are the boys all coming back, but Charlie says they've got a dynamite script, and a director, claiming the only thing missing is the biggest component in a Hollywood movie ... THE MONEY.
Super exciting news ... we only have one question for Charlie ... Wesley Snipes or Omar Epps?