Chief Keef Offers Marijuana Edible Smuggling Advice After Getting Busted
Chief Keef
Here's My Advice On
Smuggling Marijuana Edibles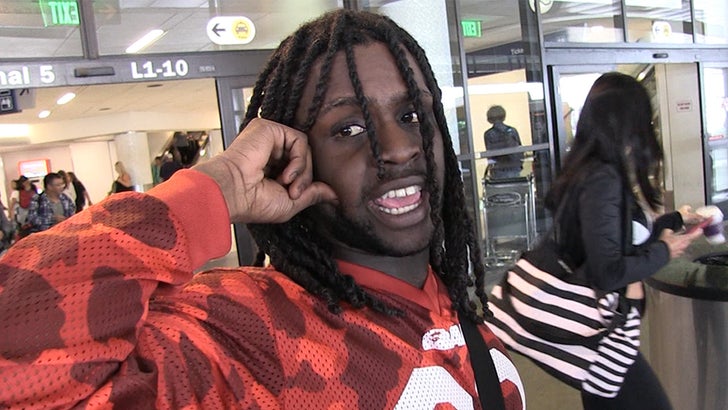 TMZ.com
Chief Keef knows why he got busted at a South Dakota airport ... problem is he should've figured this out BEFORE he tried to board a plane.
The rapper was at LAX Wednesday when we asked him about his Monday morning arrest in Sioux Falls. Remember, authorities say Keef had 4 blunts and an edible in his backpack, and the edible wrapper clearly said it contained 200 mg of THC.
But Keef says the real issue was his attempt to bring them back to L.A. ... not that he got caught. He's learning. Slowly. We think.