California Rep. Pete Aguilar Says Nationals Park Will Be Safest Place in D.C. After Shooting
Rep. Pete Aguilar
Nats Park 'Safest Place in D.C.'
... After Shooting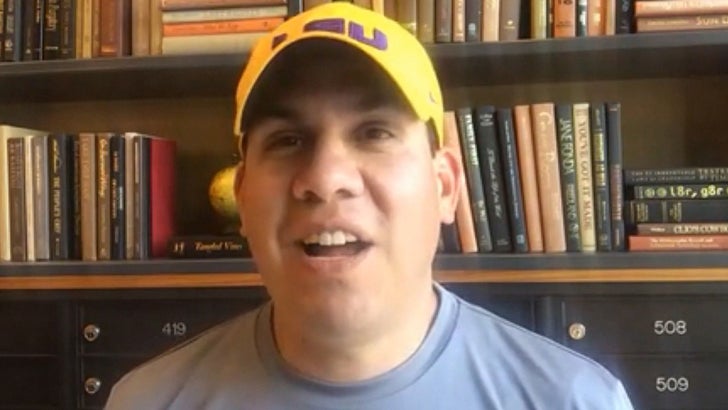 TMZ.com
Rep. Pete Aguilar says the Congressional Baseball Game at Nationals Park will be the safest place to be in D.C. Thursday night ... and believes your elected officials are about to put on a very unique show.
We spoke to the California congressman, who's playing for the Dems in the charity game -- and he felt extremely confident in the ramped up security after Wednesday's shooting, which left fellow Rep. Steve Scalise critically injured.
Aside from raising a record amount of money -- more than $1 mil in a day -- he says this year's game will show, more than ever, that Democrats and Republicans really do get along. In fact, Aguilar says the parties get along way more than you'd think.
Of course, we rarely see that when it counts.
Fun fact: Aguilar was wearing an LSU ball cap, as all the players will to honor Scalise's alma mater.