Chad Johnson's Daughter Wins 3rd Straight Gold in 800m Dash at Jr. Olympics
Chad Johnson's Daughter
3-Peats at Junior Olympics
Gold Medal in 800m Dash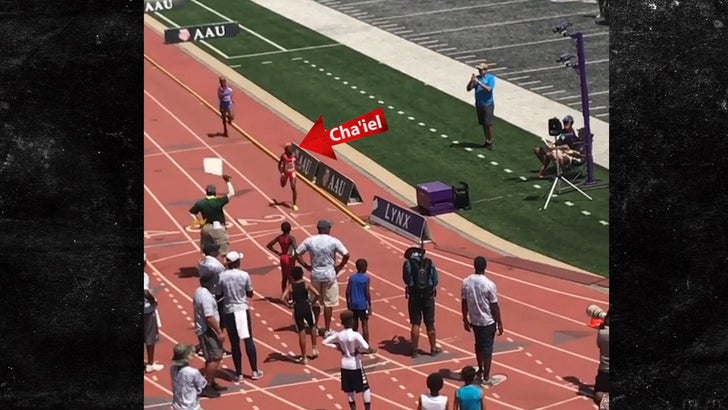 AUGUST 2017
It's a 3-PEAT for Chad Johnson's daughter Cha'iel ... the 12-year-old track star just DOMINATED to win gold medal in the 800m race at the AAU Jr. Olympic Track & Field Championships for the 3rd year in a row.
Cha'iel -- who's won the competition with ease the past 2 years -- crossed the finish line Wednesday with a time of 2:13.72 ... nearly 2 whole seconds faster than the 2nd place finisher.
Mini-Ocho's not letting up, either ... she finished almost 6 seconds faster than her time 1 year ago (2:19:60).
We spoke with Ochocinco, who says, "It's a blessing to see her excel at such a young age because I sucked at 12."