UFC's Aljamain Sterling Says He's Gonna Kill Cody Garbrandt
UFC's Aljamain Sterling
I'm Gonna Kill Cody Garbrandt
... for Talkin' Trash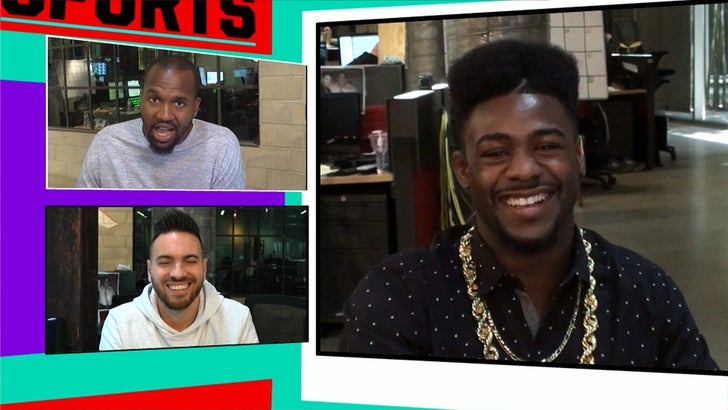 TMZSports.com
Cody Garbrandt better watch his back ... 'cause one pissed off contender is ready to put him in a body bag.
That man's Aljamain Sterling ... who told the guys on TMZ Sports (weeknights on FS1) he's coming hard after Cody 'cause the UFC champ took a shot at him after a rough loss -- saying Alj "broke" in his fight with Bryan Caraway.
"Eventually he's gonna have to meet his maker. That maker's gonna be me," Sterling tells us.
Sterling's coming off a HUGE win over former bantamweight champ Renan Barao ... but tells us he has another guy on his hit list before he takes out Cody.
As for Garbrandt ... the champ's got a date with T.J. Dillashaw on tap for later this year.