Jerry Lewis' Final Stand-Up Performance Before Death Shows He Still Had It
Jerry Lewis
Last Stand-Up Shows
He Still Had It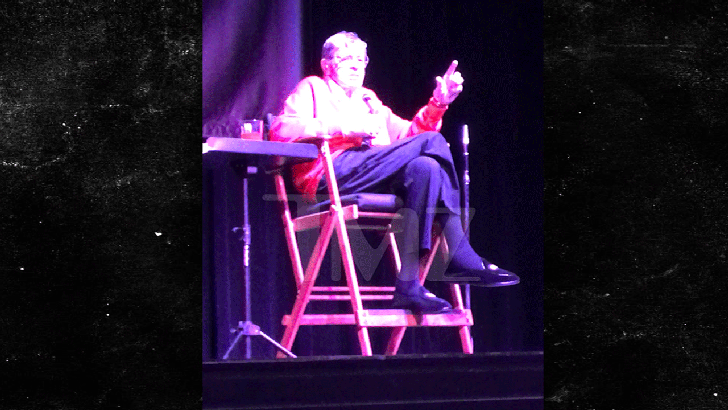 TMZ.com
Jerry Lewis still had his sharp wit and comedic edge 7 months before his death ... as seen here in his final on-stage performance ever.
Jerry was performing at the Southwest Florida Event Center in Bonita Springs this past January, and it just so happened to be his final stand-up gig in front of a theater audience ... for which he stayed seated, presumably due to his age.
Right out of the gate, you can see the legendary comedian hadn't missed a step with his timing, as some females from the crowd shouted a classic line of his from "The Ladies Man" ... and he dished a punchline right back.
As we reported ... Lewis died Sunday at his Las Vegas home due to natural causes, according to his family.
Jerry ended his set with a joke that quite possibly epitomizes his iconic career. This much is clear ... even at 90, the guy loved what he did. David Letterman can attest to that.