MLB Commish Rob Manfred On Red Sox Cheating Claims: They Just Wanna Win!
MLB Commish Rob Manfred
On BoSox Cheating Claims:
They Just Wanna Win!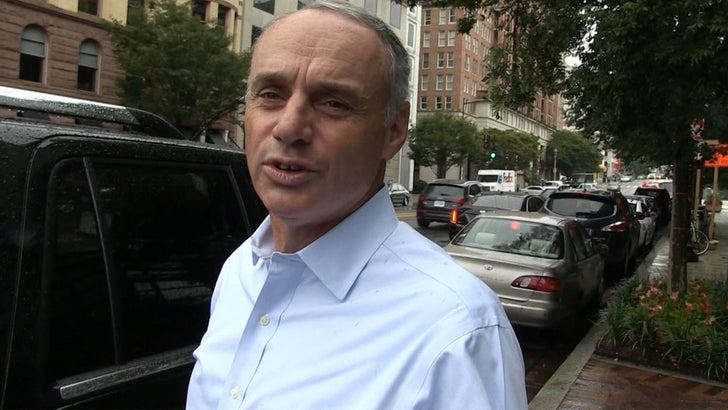 TMZSports.com
Everybody relax ... MLB commish Rob Manfred says allegations the Red Sox stole signals from the Yankees with an Apple Watch just proves how competitive they are!!!
No, really ... that's what he told us!
We saw the Commish in D.C. this week and asked him about the biggest scandal in baseball -- claims a Red Sox trainer used an Apple Watch to relay Yankees signals to Boston players to give their hitters an advantage.
"Look, I think it's a reflection of competitive activity between two clubs," Manfred told TMZ Sports ... "I'm sure we'll investigate and reach a resolution that preserves the integrity of the game."
When asked if the Red Sox would forfeit the wins from the games in question, Manfred said, "I'm not gonna talk about potential discipline at this point. We haven't even completed the investigation."
The baseball boss did weigh in on another HUGE impact tech could have on the game -- and he definitely ain't about it ... at least not yet.