Michael Irvin: Kareem Hunt Should Thank Dak and Zeke for the Opportunity
Michael Irvin
Kareem Hunt Should Thank Dak & Zeke
... for the Opportunity!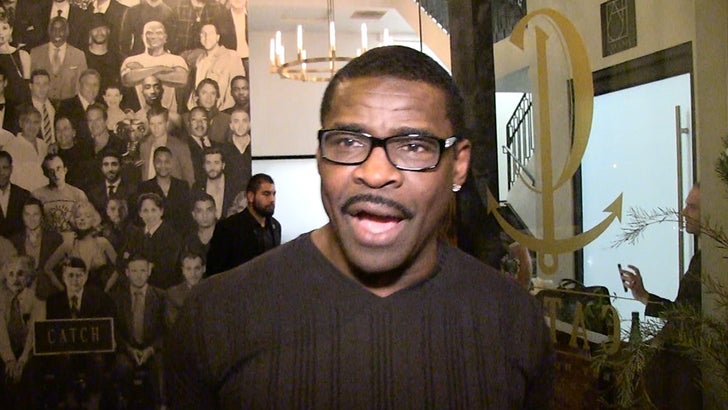 TMZSports.com
Big fan of Kareem Hunt's insane debut on Thursday? Thank the Dallas Cowboys ... so says Michael Irvin.
The Playmaker was clearly impressed with the rookie RB after the Chiefs put the smackdown on Tom Brady and the Patriots ... telling TMZ Sports the dude WENT OFF!
So, how do the Cowboys fit in?
"What you will see now is more guys getting opportunities because of what the young guys like Dak Prescott and Ezekiel Elliott did," Irvin explained.
Dak and Zeke got the keys to the Cowboys kingdom as rookies last year and lit it up -- and now Irvin says other teams are willing to take a chance on starting rooks in the hopes of recreating the same magic.