Luke Rockhold: Jon Jones Has Been Cheating All Along, Cormier's the Champ
Luke Rockhold
Jon Jones Is An Undisputed Cheater
... DC Should Be Champ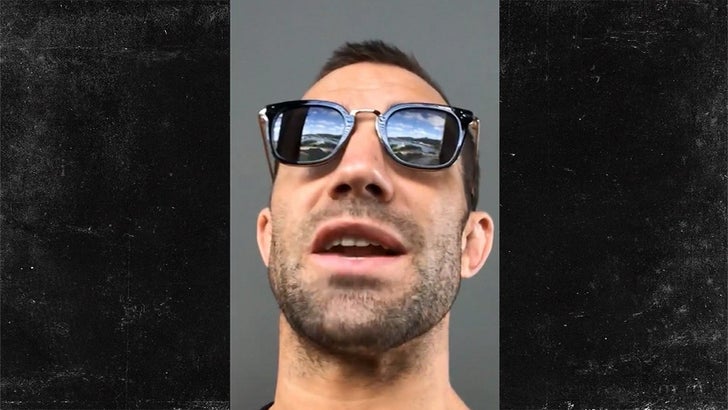 TMZSports.com
The "B" sample for Jones' failed drug test came out on Tuesday ... which revealed a positive test for the same banned steroid he got popped for last month. Now, Luke says it's time we all faced the truth.
"People can be in denial about Jon ... but he's taken things all along the way. And that's what USADA's here for -- to clean up the cheaters."
Rockhold feels terrible for his BFF, Cormier, and Jones too -- calling the whole situation "unfortunate" -- but told TMZ Sports he's not dwelling on it cause he's got a huge comeback fight this weekend.
Luke told us exactly why he's gonna dominate his opponent, David Branch, at UFC Fight Night 116 on Saturday -- plus the GNARLY plans he's got in store for Branch's legs, skull and even his liver (ouch).