Oscar De La Hoya Suggests Canelo Will Break $50 Mil for GGG Fight
Oscar De La Hoya
Suggests Canelo Will Break $50 Mil
... for GGG Fight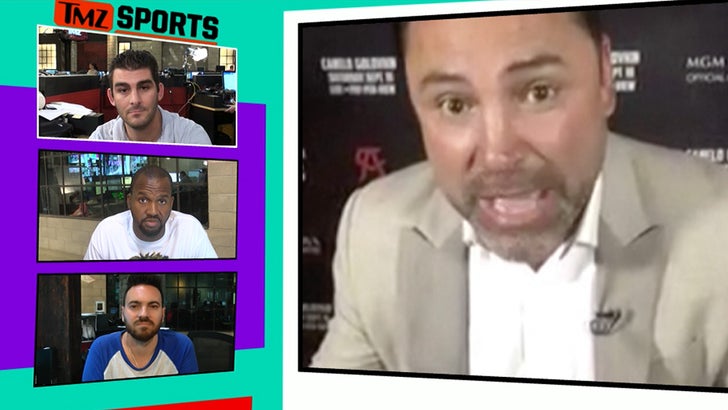 TMZSports.com
Oscar joined the guys on the "TMZ Sports" TV show on Wednesday when we asked straight up if Canelo would clear $50 mil.
"It's gonna be a no-brainer," Oscar said ... "He's gonna make a lot of money, let me tell you."
And while Oscar wouldn't get specific with exact amounts, he did reiterate -- "The purses are gonna be huge."