Canelo vs GGG: Chris Brown, Michael Strahan, & LL Cool J Headline Celeb Guest List
Canelo vs GGG
Chris Brown, Strahan, LL Cool J
Celebs Attending Fight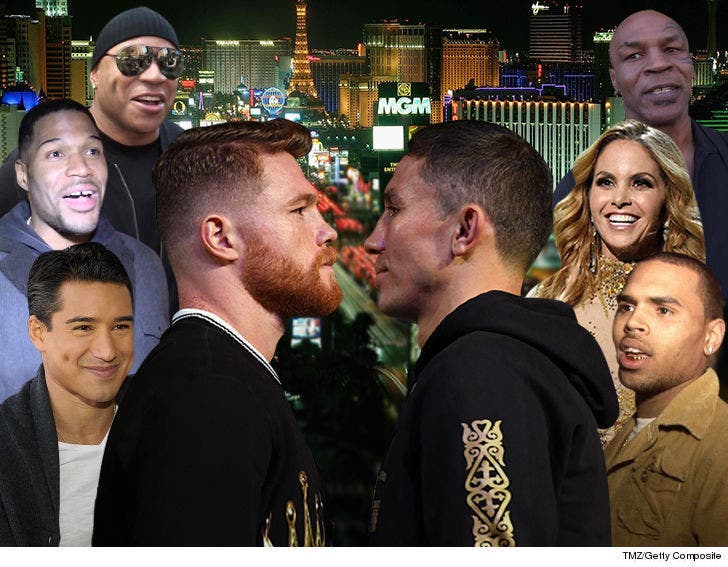 EXCLUSIVE
A ton of big-name celebs are gonna be in the house for Canelo Alvarez vs. Gennady Golvkin at the T-Mobile Arena in Las Vegas ... and TMZ Sports knows some of the stars planning to attend.
Here's a partial guest list:
Mario's wife, Courtney, is set to sing the Star-Spangled Banner ... while international singing star, Lucero, will sing the Mexican national anthem.
As if he'd ever miss this fight.