Eli Apple's Mom In Nasty Divorce, Battle Over NFL Star's NCAA Rings
Eli Apple's Mom
War Over NFL Star's NCAA Rings
... After Nasty Divorce
The mother of NY Giants cornerback Eli Apple is locked in a bitter war with the husband she JUST divorced -- cops are involved ... and Eli's college championship rings are caught in the middle.
You know Eli's mom -- her big, outgoing personality earned her a gig on ESPN right around the time he was drafted in 2016.
TMZ Sports has learned ... Annie Apple and Tim Apple (the man who raised Eli) split and their divorce was finalized back in June. They were married for 16 years and Eli even took Tim's last name in 2012.
But things have gotten bad and the family is divided.
Eli's brother, Dane Blackson, tells us ... Annie arrived to the family home in NJ on Wednesday with a police officer in tow looking to take back a bunch of Eli's football memorabilia.
Some of the items she wanted include the 2014 Big Ten and National Championship rings Eli won at Ohio State.
But Dane says he refused to hand over the rings, claiming Eli gifted them to Tim as a thank-you for helping him get a scholarship to OSU in the first place.
Things got contentious ... but police tell TMZ Sports no one was arrested and Annie eventually left without incident.
So, what will happen with the rings? Both sides believe they have a valid claim to them. Sounds like Eli will have to personally get involved to help work things out.
We reached out to Eli and Annie for comment -- so far, no word back.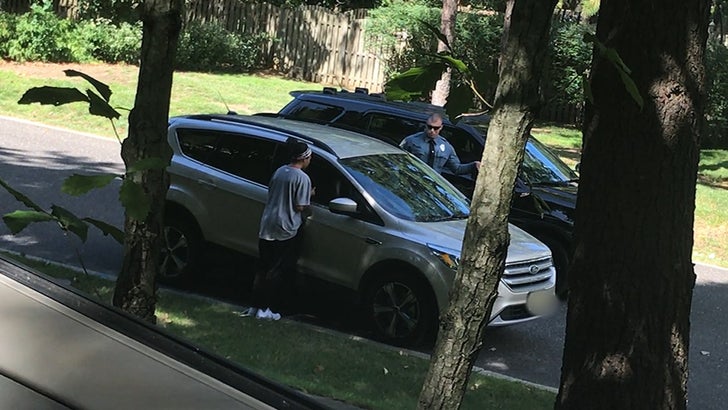 TMZSports.com