Jay Williams: I Was Offered $$ During College Recruiting, Turned It Down
Jay Williams
I Was Offered $$ During College Recruiting
... And I Said No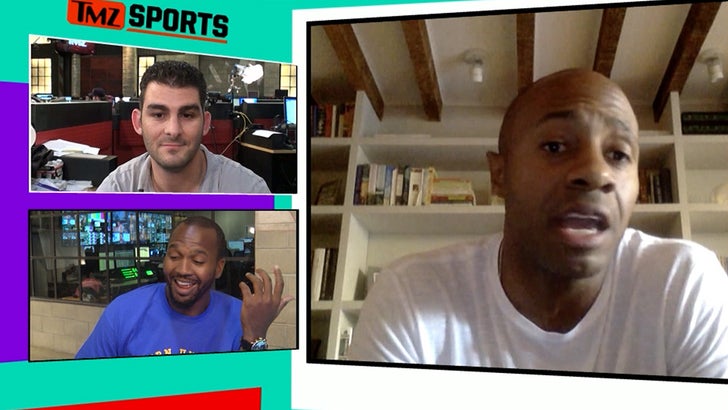 TMZSports.com
College hoops hall of famer Jay Williams says the world of college hoops didn't JUST get dirty ... telling TMZ Sports he was offered money during his recruitment but turned it down.
Jay sat down with the guys on the "TMZ Sports" TV show and talked about the scandal rocking the NCAA ... 4 big-name coaches and an Adidas honcho being arrested after an FBI corruption sting.
Williams claims the money grab game is nothing new, and when asked if he himself had been offered any money during his recruitment -- he was the nation's #3 recruit in '99 -- Jay kept it real.
"Yes, we did. I was lucky enough because my mother and father both had jobs. My mother had been involved in education, and my dad had been involved with Amex for 20 years, and they're like, 'We don't need that.'"
Despite the fact he turned down the cash, Jay says he doesn't blame any kid for taking the greenbacks -- acknowledging they all don't have the same advantages.
"I'm not gonna use my experience to slight somebody who does need that. You are going into a business, regardless of whether the outside world looks at you like you're going into the purity of college basketball, it's not that way at all. Everybody is profiting off you."
Catch "TMZ Sports" weeknights on FS1.