Matt Barnes to Trump: Athletes Aren't Dumbasses, We're Bigger Than You
Matt Barnes to Trump
Athletes Aren't Dumbasses
... We're Bigger Than You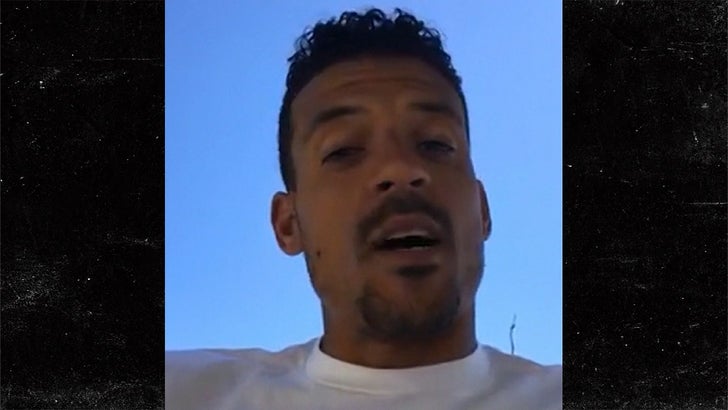 SEPTEMBER 2017
TMZSports.com
Matt Barnes says pro athletes aren't "dumbasses" -- despite what Donald Trump thinks -- and says the biggest sports stars in the world are ready to unite to rise up against POTUS.
TMZ Sports spoke with the hoops star about the open letter he penned to Trump ... and if he's concerned that Donald could turn his ire from the NFL to the NBA.
Barnes says he would definitely consider taking a knee during the anthem when the NBA season begins -- but only if ALL of his teammates are down.
The twist ... the NBA has a rule against kneeling during the national anthem. Gonna be interesting to see how the league responds if/when guys like LeBron James decide to make a Kaepernick-esque statement.
Check out Matt's full interview on the "TMZ Sports" TV show tonight on FS1.