Dominique Wilkins Once Beat the Hell Outta NCAA Bribery Suspect
Dominique Wilkins
Once Beat The Hell
Outta NCAA Bribery Suspect
One of the men arrested in the FBI's NCAA hoops sting has been hit with charges before -- after getting hit by Dominique Wilkins ... and TMZ Sports has the face-busting footage.
Turns out, Rashan Michel -- a high-end suit maker -- has been on TMZ before. Let's go back to 2011 when he fought Wilkins after an NBA basketball game in Atlanta ... and got punched HARD right in his eye.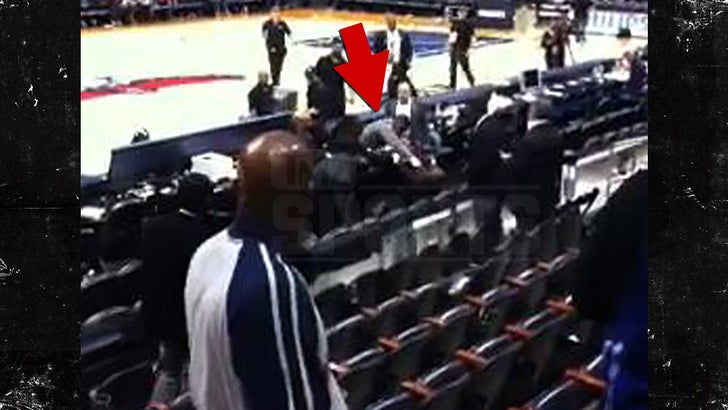 MARCH 2011
TMZSports.com
At the time, Michel claimed Wilkins owed him $13,000 for custom suits -- so he tried to confront Wilkins at a basketball game. He got punched for his trouble and arrested for battery. He took a mug shot with a shiner under his eye.
Now, the U.S. Attorney's Office for the Southern District of NY says Michel done messed up again.
This time, he's accused of teaming up with Auburn asst. basketball coach Chuck Person in a bribery scheme where he would help Person take money and in exchange they would steer players to a particular financial advisor.
Michel was arrested on Tuesday and has been hit with a ton of charges including bribery and wire fraud.