Tiffany Haddish's Halloween Costume Is So Money!!!
Tiffany Haddish
My Halloween Costume's
$oooooo Money!!!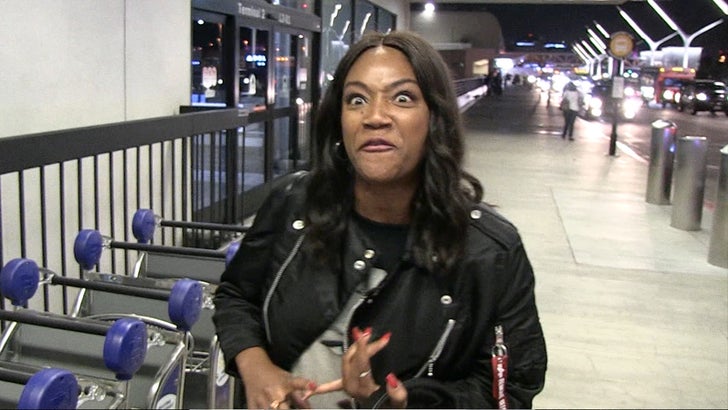 TMZ.com
We got Tiffany at LAX and knowing how hilarious she is, we figured she had something great brewing with all the Halloween parties fast approaching.
Pretty obvious she's been thinking long and hard about her outfit, and has narrowed it down to 2 options. Both would kill, in our opinion.
Hints: One will bring her nickname to life, the other is aspirational and could will land her on the Forbes list.