Hugh Hefner's Sons Get Together for Dinner to Mourn Father's Death
Hugh Hefner's Sons
Mourn Legendary Father's Death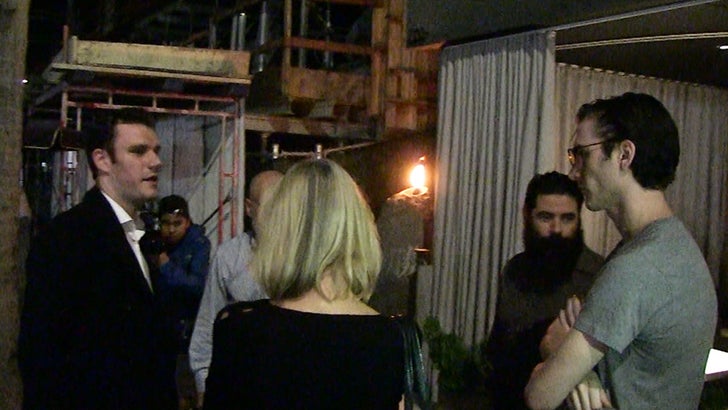 TMZ.com
Hugh Hefner's sons were solemn after chowing down ... understandably after losing their legendary father.
We got Cooper and Marston Hefner Thursday night leaving Katsuya in L.A. They were there with a few family members as they waited for valet to bring them their ride.
Paps offer condolences but the boys are mostly mum. As we reported ... new and old mansion staff will return to the mansion to remember the boss.