Ex-Dallas Cowboys Player Plans to Sue H.S. After Suspended from Coaching Gig
Ex-NFLer Gerald Sensabaugh
I'm Lawyerin' Up!!
After Suspended From H.S. Coach Gig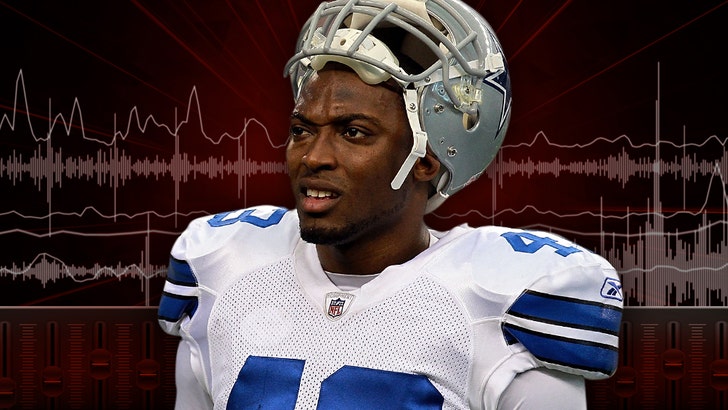 TMZSports.com
Ex-Dallas Cowboys safety Gerald Sensabaugh tells TMZ Sports he wants to sue the Tennessee high school that put him on administrative leave ... claiming allegations he violated school policies are BS.
Sensabaugh -- who played 8 seasons in the league -- was in his first year as head coach of the David Crockett H.S. football team (and doing well) when things suddenly took a turn.
School officials fired off 2 letters to Gerald claiming he was using foul language in front of players and had unsafely forced an injured player to practice. He was placed on administrative leave on Oct. 10.
But Gerald says none of the allegations are true -- and claims school officials only turned on him after he started blowing the whistle about concerning classroom conditions and disappearing monetary funds.
Sensabaugh -- who made millions in the NFL -- says the job was never about money ... he was genuinely trying to make an impact on the kids and feels he got screwed by the administration.
Now, he's looking for a lawyer to sue the school district to clear his name so he can get back to helping kids.
As for the school, officials say they are still investigating Sensabaugh and he'll remain on leave until the investigation is concluded.