Mexican Soap Star Eduardo Yanez Sued for Slapping the Hell Out of Reporter
Eduardo Yanez
You Slapped My Face ...
I'm Slapping Your Ass with a Lawsuit
Eduardo Yanez won't get away clean for slapping a Univision reporter -- not if the reporter gets his way in court ... TMZ has learned.
Paco Fuentes is suing Yanez for the red carpet attack that went viral nearly 2 weeks ago. In the lawsuit, obtained by TMZ, Fuentes says Yanez hit him so hard -- as seen in the video -- it caused people around him to "literally freeze in shock."
Fuentes says Yanez continued menacing him by standing and staring at him in the moments after the slap. He's suing the Mexican soap star for assault and battery and emotional distress.
According to the suit, Yanez has shown no remorse because he qualifies his so-called apologies by saying things like, "My private life is not for sale." As we reported, Fuentes had asked Yanez a question about why he didn't pay for his son's damaged car after a car accident.
Yanez told us he IS sorry. He's also under criminal investigation by LAPD.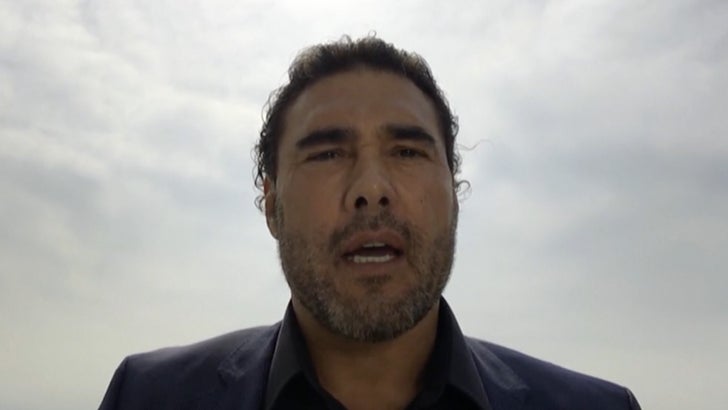 TMZ.com