Kristaps Porzingis Holds Court with Hot Blonde at NYC Nightclub
Kristaps Porzingis
Holds Court with Hot Blonde
... at NYC Nightclub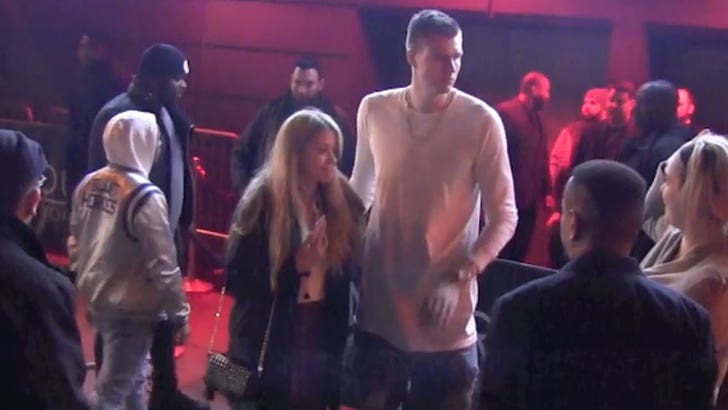 SplashNews
Think Kristaps Porzingis called it a night after his triumphant return at MSG on Wednesday?
Hell no ... KP put in OT at the club with a smokin' hot chick!!
The Knicks superstar kept it flowin' at Marquee ... cuddling up with a mystery blonde outside the venue before they bounced to the after-party.
Unclear if she's Zinger's GF -- but they look pretty cute together.
Either way, Kristaps was cool enough to make time for all the fanboys flanking him on the street ... talkin' hoops and droppin' high-5s like the true King of NY (sorry, LeBron).
Getting healthy and beating the Grizzlies was cool -- but it's clear KP's biggest W came off the court.