Metta World Peace: LaVar Is a Genius For Sending Kids to Lithuania
Metta World Peace
Balls In Lithuania?!
LaVar's a Genius!!!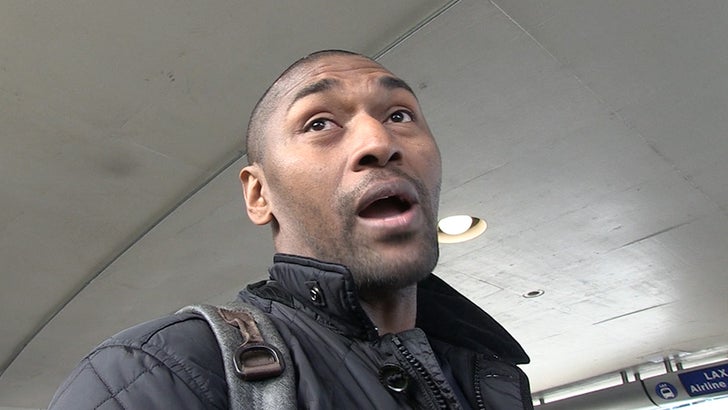 TMZSports.com
Metta World Peace thinks LaVar Ball's move to ship his kids to Lithuania is "extremely brilliant" -- telling TMZ Sports he's putting the boys in the BEST possible position to succeed.
And yeah, he'd dead serious.
Metta played in both China and Italy during his pro career -- and told us going overseas will help LaMelo and LiAngelo Ball develop their game faster than they would have in the U.S.
"If it wasn't for a lack of fundamentals in the AAU system, then yeah, I would say just stay here. But overseas, the coaches are way more advanced. They give you a bit more freedom to play."
Metta also says the league in Lithuania is top-notch -- and will force the Balls to step up their game in a big way.