Hospitalized Kid Asks LeBron to Dunk on Lonzo Ball for Christmas
LeBron James
Hospitalized Kid's Wish:
'Can You Dunk on Lonzo For Me?'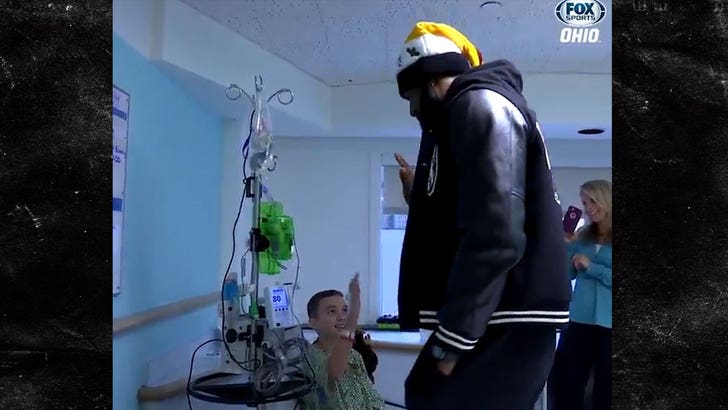 FOX SPORTS OHIO
"Can you dunk on Lonzo for me?"
That's the cutest and savagest Christmas wish we've ever heard ... courtesy of a brave kid that LeBron James visited at the Cleveland Clinic on Wednesday.
When Santa Bron stopped in to see Andrew, a young Cavs fan, and show him some love ... the kid only had one request -- that King James DUNK ALL OVER Lonzo Ball when the Lakers play Cleveland tonight.
LeBron loved it ... and told Andrew he'd be happy to oblige -- unless Zo's too scared to meet him at the rim!