Nipsey Hussle Trashes Anti-Diddy Newscasters, 'We Gon' Beat Yo Ass!'
Nipsey Hussle
Rips Anti-Diddy Newscasters
... 'We Gon' Beat Yo Ass!'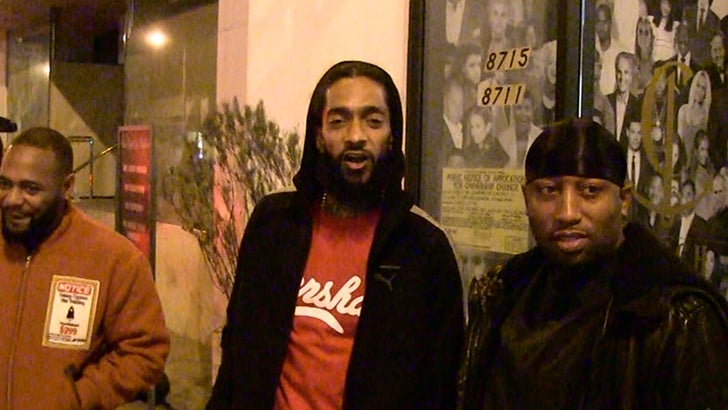 TMZSports.com
FYI, a Bay Area newscaster is under fire over a segment mocking Puff's bid to buy the Panthers -- with the reporter saying he looked drunk and high, and claiming the hip-hop mogul was too broke to buy the team.
"F*ck the n***a that was doubtin' them on the news, woofin' that sh*t. We gon' catch you and beat yo ass, n***a."
"Got some homegirls for that bitch, too!" the rapper told TMZ Sports outside Catch in L.A.
We also got Nipsey's bro, YG, out at Staples Center ... and it's pretty clear he's got Diddy and Kaep's backs, too.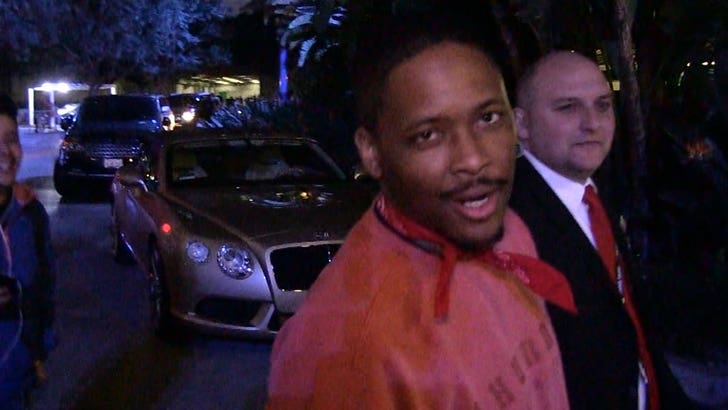 TMZSports.com