'Love & Hip Hop' Star Rah Ali Attacks 'Black Ink' Star Sky at Diddy's NYE Party
Diddy's NYE Party
Rah Ali Attacks Sky!
'L&HH' vs. 'Black Ink'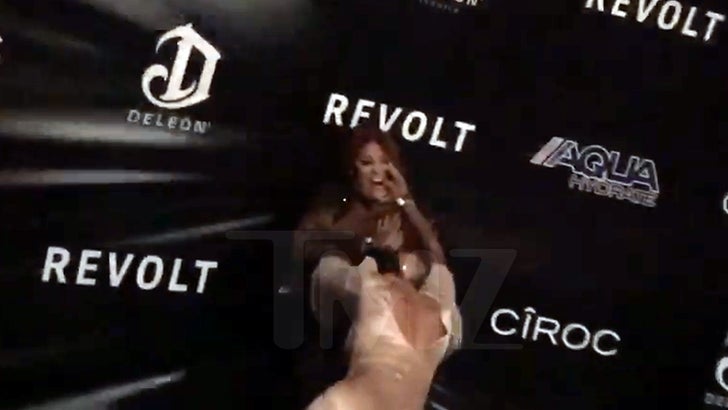 TMZ.com
Rah Ali tried to exact vengeance against her archenemy and reality TV foe, Sky, in a sneak attack at Diddy's New Year's Eve "Black Excellence" party ... but Sky quickly caught on.
TMZ has obtained video of a fight between VH1's 'Love & Hip Hop' star and "Black Ink Crew" bruiser Sunday night at Diddy's crib in Miami, as the 2 met up on the black carpet.
You see Rah says "hi" to Sky, and then acts like she's going in for a hug ... before grabbing the back of Sky's head in an aggressive manner. Sky immediately starts hitting back, and the pair falls into Diddy's Ciroc backdrop before being broken up.
This ain't the first time the 2 reality stars came to blows -- they went at it in 2016 after getting into an Instagram beef about eyelash endorsements ... yep.
The question now ... who do you think won this round?!