Steph Curry Says Carolina Panthers Ownership Quest is Real
Steph Curry
I'm Making Real Progress
To Buy Panthers with Diddy!!!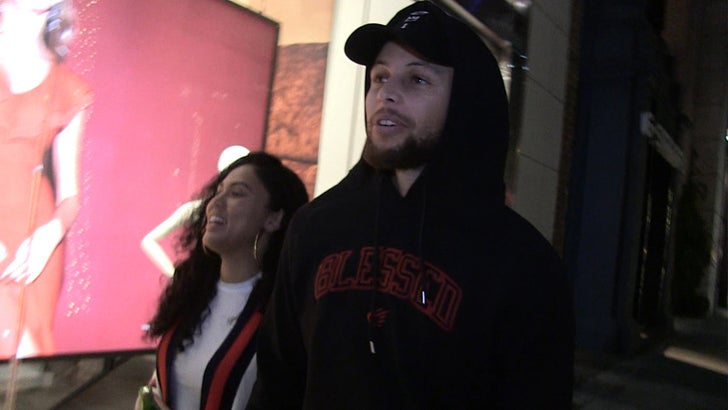 1/5/18
TMZSports.com
Steph Curry tells TMZ Sports the talk about teaming up with Diddy to buy the Carolina Panthers is 100 percent real ... and he's taking steps toward getting a deal done.
Steph was out in Beverly Hills Friday with his wife, Ayesha, when he told us he's getting closer to buying his beloved football team, and says ... "This is a real thing, so hopefully it happens sooner than later."
Curry says he's been in contact with Diddy and they're formulating a strategy to make a legit play for ownership of the NFL team ... but there's a lot of work to do still.
There's more -- since Ayesha's an accomplished chef with her own restaurant, we asked what she would cook for their good friends, the Obamas ... and wait 'til you hear the answer.
Seems like it would be a fun dinner party.