Young Dolph's Money Still On His Mind After Getting Shot
Young Dolph on Shooting
Only 1 Thing On My Mind After That
... Focused on Funds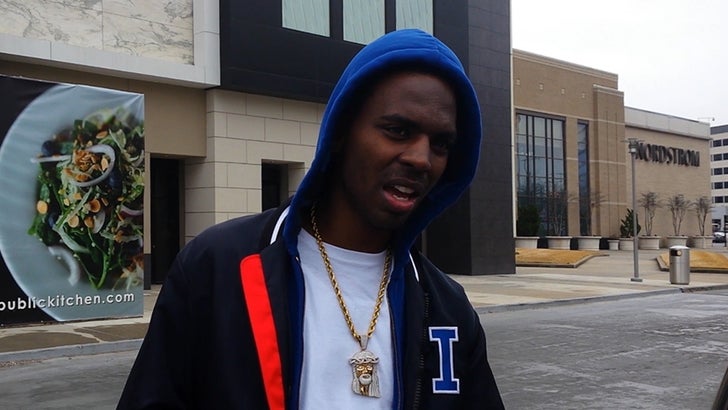 TMZ.com
Young Dolph is keeping his eye on the prize after getting shot last year -- which, interestingly, hasn't changed much ... it's all about money.
We got the Memphis rapper at Phipps Plaza in Atlanta Monday where he told us he'd just dropped $40k on some furs -- keeping in line with his newfound (old-school?) focus after taking a bullet to the ass last fall.
As we reported ... Dolph came under fire while shopping in Hollywood. He was struck in the butt, but recovered just fine ... as you can clearly see here.
When it comes to other rappers avoiding trouble -- like Kodak Black, who just got sent back to jail -- Dolph's advice is simple. Duck and cover ... and remember the green.