OKC Thunder Stars Turn Up After Getting Turned Out At Staples
OKC Thunder Superstars
Post Blowout Blow Out!!!
Hotspot Hoppin' After Lakers Loss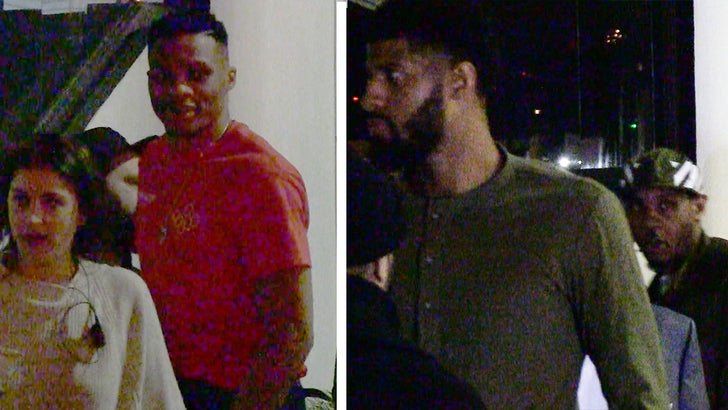 TMZSports.com
PG and Melo got the night started at Craig's, grabbing some food while George deftly dodged all those Lakers questions. Guessing they just wanted to lick those post-loss wounds on a full stomach, right?
WRONG, 'cause later they met up with Russ at Poppy -- a big L.A. late night hot spot -- where the guys got a little turnt up and seemed to be in good spirits.
BTW ... Anthony and Westbrook didn't play in the game, and we're not sure whether or not that's better or worse for the basketball gods ... 'cause we're pretty sure the party gods don't care.