WNBA Superstar Demands Equal Pay As Men, We're Over Playing Overseas!
WNBA Superstar
Demands Equal Pay As Men
We're Over Playing Overseas!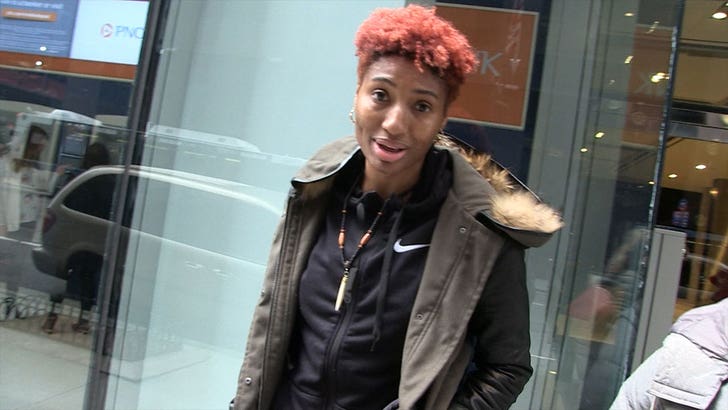 TMZSports.com
One of the best basketball players alive says she's sick and tired of having to play overseas to make a decent living -- and she's calling for the WNBA to start paying women like their male counterparts.
Angel McCoughtry was the #1 overall pick in the 2009 WNBA draft and went on to become the 2009 WNBA Rookie of the Year, a 4-time WNBA All-Star and has already won the scoring title TWICE!
Problem is ... the top female players make SQUAT compared to NBA stars. According to a 2017 report, the top WNBA players only make around $100k in annual base salary.
To compare -- Steph Curry is making $34.6 million this season and that goes up to $45.7 mil per season at the end of his contract.
McCoughtry says the top women are forced to play overseas -- where they can make 10 times as much. McCoughtry has played everywhere from Russia to Lebanon to Turkey.
But she's clearly over it ...
"Pay us like you pay the men. I don't want to get paid more overseas. I want to get paid in my country."
In fact, McCoughtry says she sometimes wears the medals she wins in overseas tournaments out in public because people usually buy her a free meal when she does.