Joe Haden Says He'd Drop $10K for Marty McFly Shoes, Might Not Be Enough
Joe Haden
I'd Drop $10K for Marty McFly Kicks
Wait ... That's Not Enough?!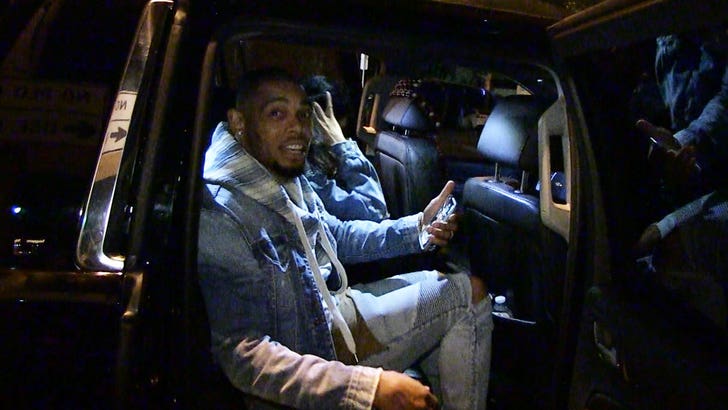 TMZSports.com
NFL star Joe Haden says he wants a pair of super rare (and expensive) "Back to the Future" sneakers for his epic collection, but there's 1 problem ...
The $10K he wants to throw down ain't gonna cut it!!
FYI, Haden recently shared a pic of his shoe-seum ... so when we saw him leaving Delilah in L.A., we had to ask if there was a Mona Lisa out there he needed to have.
Joe told TMZ Sports he wanted Nike's Marty McFly shoes ... and he'd be willing to drop "about 10 bands" to get 'em.
Problem is ... Haden specifically said he wanted the self-lacing 2016 joints -- which are currently going for around $30K. The 2011 first editions are closer to $10k a pop.
Guessing Joe can swing it, though ... dude spends MILLIONS on luxury cars every year!