Johnny Manziel Says He 'Felt Like the End of the World Was Near'
Johnny Manziel
'Felt Like End of World Was Near'
... Now, There's Hope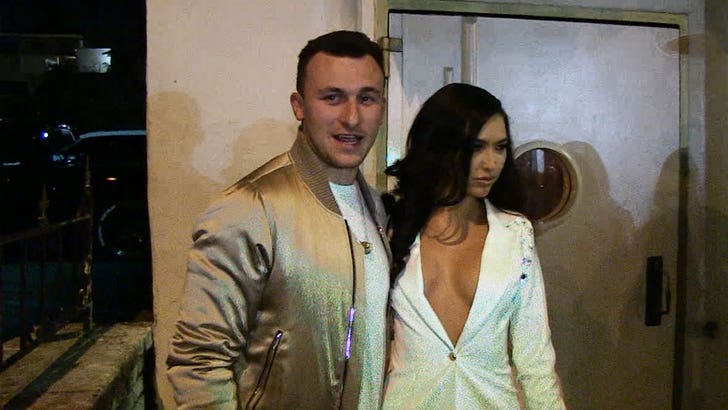 TMZSports.com
Johnny Manziel says his bipolar disorder and depression got so bad at one point, he legitimately thought the world was coming to an end.
But, Johnny tells TMZ Sports he was able to pull his life back together ... and he wants people struggling with the same issues to know there's hope.
Manziel spoke to us about his mental health struggles on the heels of his bombshell "Good Morning America" interview -- saying he "felt like the end of the world was near and that I would never make it out."
FYI, Johnny told 'GMA' he was diagnosed as bipolar in 2017 ... after years of self-medicating with booze to cope with depression.
"To be where I'm at today and see hope and see a light ... I feel blessed to be able to have fought through the bad times," he told us at Delilah in L.A. -- where his GF, Bre Tiesi, was hosting an event.
And his message to others battling bipolar disorder/depression -- "As dark as it gets, eventually times will get better."