Dana White: Yes, I'm Stripping Conor's Belt, No Deal with Floyd Yet
Dana White
Yes, I'm Stripping Conor's Belt
... No Deal with Floyd Yet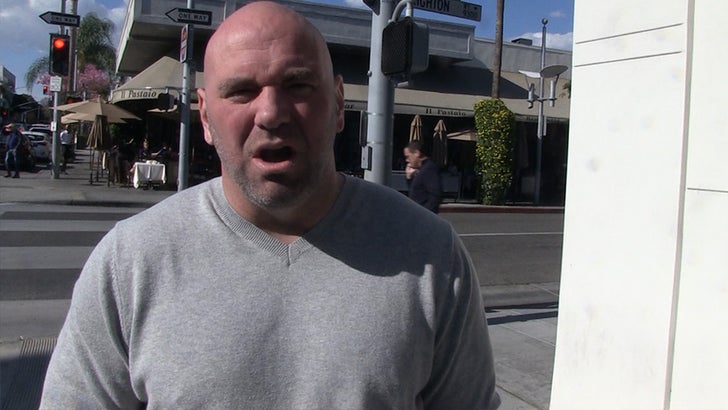 TMZSports.com
So, what does that mean for a possible Floyd Mayweather vs. Conor McGregor rematch?
Don't worry ... we talked about that, too.
"The only way a rematch makes sense in that fight is in the UFC," White says. He also confirms the two sides are talking.
White says he doesn't think Floyd needs the money -- but if he's serious about an MMA fight against one of the baddest combat sports athletes on the planet ... "he absolutely should be worried about his skills."
White insists there is NO deal done right now -- but says, "Anything is possible."
As for Khabib Nurmagomedov and Tony Ferguson ... Dana says Conor understands that he must strip the belt so the two guys can fight for the title.
He hopes Conor returns to the octagon in August or Sept. to fight the winner of that match.
Then again, with the kind of money Conor made in his last fight ... Dana says, "Conor might never come back."