Farrah Abraham Says MTV Bullied Her Over Sexuality, She's Fighting Back for Her Daughter
Farrah Abraham
MTV Bullied Me Over My Sexuality!!!
I Just Want to Work Hard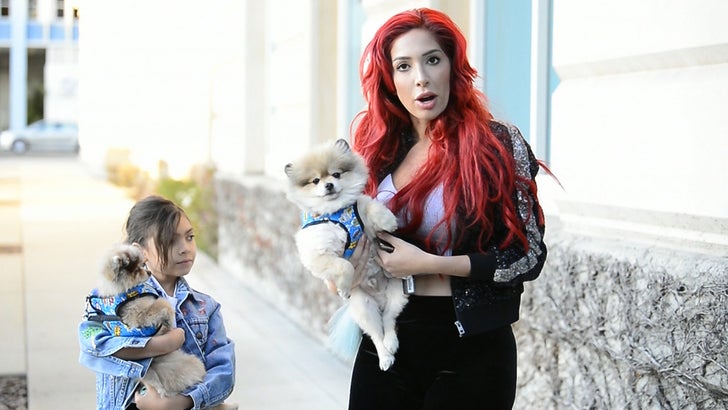 MEGA
Farrah Abraham says she's been bullied and ganged up on by MTV ... and the main reason she's suing is because she doesn't want her daughter to ever be treated that way.
Farrah was in L.A. Wednesday with her daughter, Sophia -- and a couple cute pups -- and she got into the lawsuit she filed against Viacom, MTV's parent company. She says it's no shocker she's going after them, after she was booted from 'Teen Mom.'
She insists she's on to better things now, but had to take a stand with MTV to set an example for her little girl. Sophia even voiced some support for her mom.