The Miz: Ronda Rousey's 'Messing with the Wrong People' in WWE
The Miz
Rousey's 'Messing w/ Wrong People'
... in WWE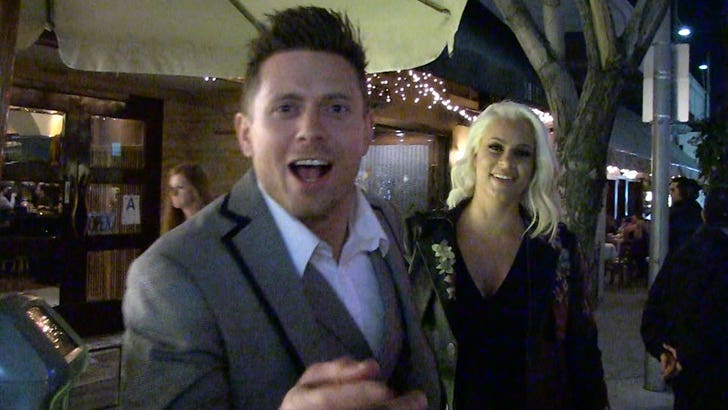 TMZSports.com
The Miz thinks Ronda Rousey's been AWESOME in WWE so far ... but says she's making enemies with the "wrong people" -- HER BOSSES.
We got Miz and his beautiful wife, Maryse, leaving Il Pastio in L.A. the other night ... and had to ask about Ronda -- who's been rampin' up her ring work on "Monday Night Raw."
The A-Lister gave Rousey 2 thumbs up ... but warned that body-slammin' her superiors (including one through a damn table) ain't gonna end well for her.
We know -- you think Miz is hammin' it up for his character, right??
Watch Ronda woman-handle Steph ... then get back to us.