Shareef O'Neal's Cool with NBA Age Limit, Says NCAA Gets Kids Ready
Shareef O'Neal
I'm Cool with The NBA Age Limit
... But Hey, Some Kids Need Money!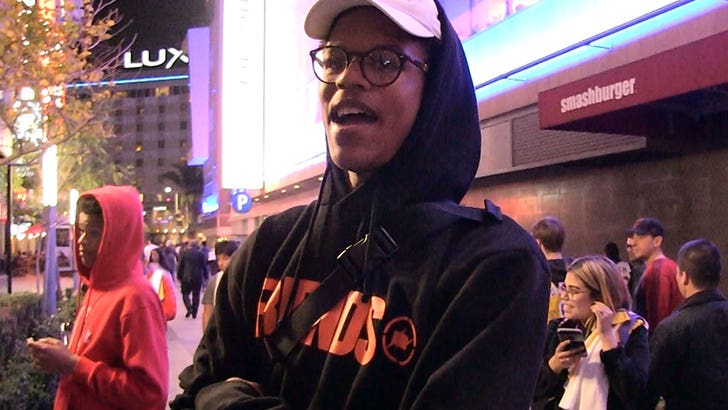 TMZSports.com
Here's high school basketball phenom Shareef O'Neal going deep on one of the hottest topics in basketball -- the NBA age limit (19) ... which screws some players and helps others.
'Reef gets that not everyone grew up with Shaq money and some players need to get those life-changing checks ASAP, instead of spending a year playing for free.
"They might just do that to feed their families," Shareef told TMZ Sports. "I think that's why a lot of kids go 1-and-done."
But he also thinks NCAA basketball is the best way to prepare players for the pros -- and he points to the current NBA rookie class ... guys like Ben Simmons, Donovan Mitchell and Jayson Tatum -- who are holding their own with the best in the world.
Recently, there's been a lot of talk about finding alternatives to the NCAA -- even LaVar Ball's trying to get in on the action -- but 'Reef argues that 1 year of college education is better than none.
"I think they should just leave it how it is ... college gets kids ready for the NBA," O'Neal said.
FYI, Shareef previously told us he would be 1-and-done too despite being comfortable financially ... but now, it seems like he ain't so sure.
No doubt UCLA's pumped either way -- after losing BOTH Ball bros.