Kenny Smith Says Lakers' 32-Year-Old Rookie Andre Ingram Has an NBA Future
Kenny Smith
Andre Ingram Has a Future in the NBA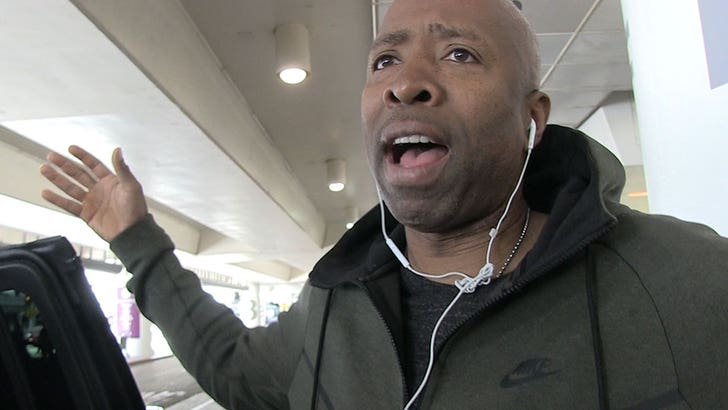 TMZSports.com
The 32-year-old Lakers rookie who just had one of the craziest debuts in NBA history is just getting started -- so says Kenny Smith.
We got The Jet the day after he watched Andre Ingram drop 19 points on the 1st-place Houston Rockets ... after 10 YEARS waiting for a G-League call-up.
Kenny told us not to sleep on the veteran rook -- 'cause 1-hit wonders don't got stroke like Andre!
"He's gonna get an opportunity -- if not with the Lakers then somebody else. At least to be part of their training camp," The Jet told TMZ Sports.
Kenny says he was blown away with Ingram's story just like the rest of us ... and we got a feeling it's only a matter of time before someone goes Hollywood with it.
FYI, Andre suits up for Game 2 Wednesday night vs. the Clippers. Can't freakin' wait.