Ex-Playmate Karen McDougal Settles National Enquirer Lawsuit, Free to Talk Trump Affair
Karen McDougal
Settles National Enquirer Suit ...
Free to Cash in on Trump!!!
Ex-Playmate Karen McDougal is clear to spill the beans about her alleged affair with Donald Trump ... and, perhaps most importantly to her, make a ton o' money off it.
McDougal had sued the National Enquirer's parent company, American Media, over a non-disclosure agreement she signed with them in 2016. She got $150k and some promotional perks, and the Enquirer got her exclusive story about the 2006 affair with Trump. She sued to get out of the deal.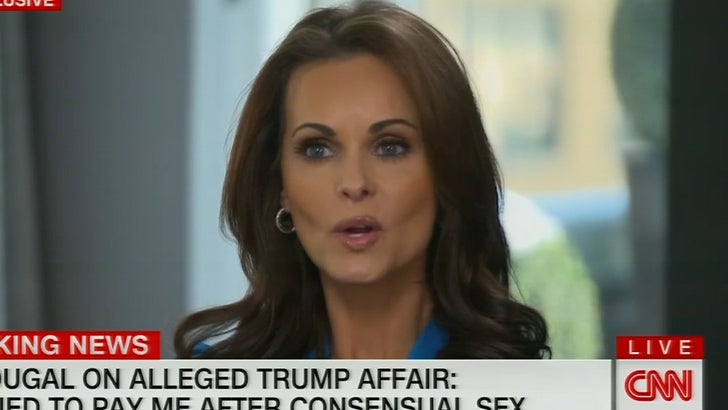 MARCH 2018
CNN
So, why does the settlement matter? It's pretty clear based on the terms, which include American Media getting $75k of any future profits Karen makes off selling the Trump story.
Start the countdown to Karen's tell-all book hitting stores -- but ya gotta wonder what's left for her to reveal. The NYT says she also gets to keep her $150k fee.