Chris 'Kid' Reid Says He Trusts LeBron With 'House Party' & NBA Title
Chris 'Kid' Reid
I Trust LeBron With 'House Party'
... And With NBA Title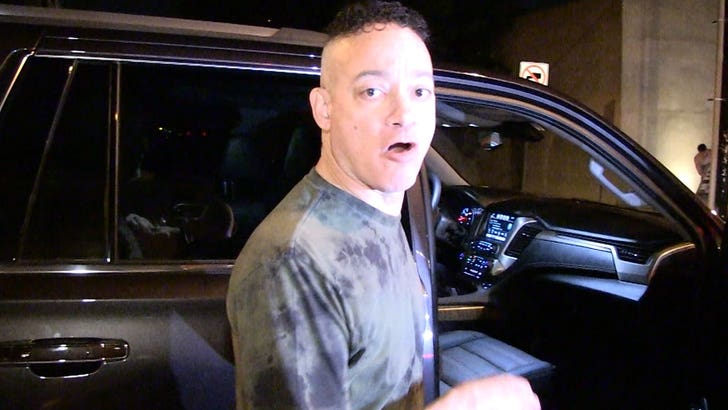 TMZSports.com
LeBron James has two very big wins coming in the near future ... 'cause according to Chris "Kid" Reid, LBJ is going to kill it doing the new 'House Party' movie ... and raise the trophy as an NBA champ.
"LeBron and his people are in control, so I trust them."
That's not the only thing Kid trusts LeBron with, because when we asked Chris if he thought Meek Mill's good mojo would lead the 76ers to an NBA title, he said nah 'cause LeBron's got that, too.
"LeBron all day. LeBron knows how to do the Kid 'N Play, so I'm always gonna roll with LeBron."
Kid ain't lying -- LeBron did the dance in a State Farm spot and nailed it.
As for his NBA prediction? Not so sure about that one ...