Kendall Jenner & Ben Simmons on Double Date with Devin Booker
Kendall & Ben Simmons
Double Date
... with Another NBA Star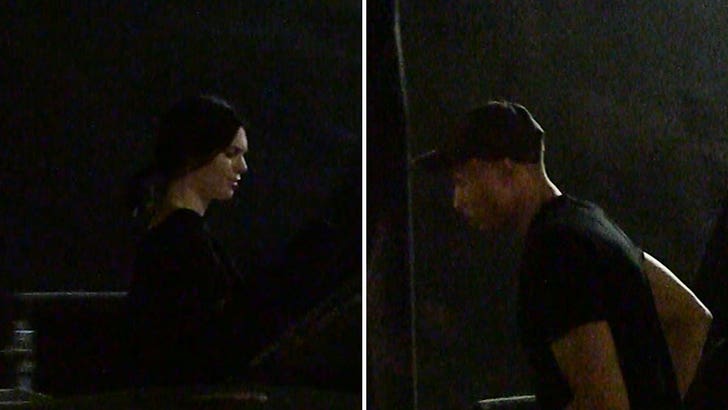 TMZSports.com
Well, it's official ... Ben Simmons is 100% hanging with Kendall Jenner -- because they hit up Nice Guy in West Hollywood together on Wednesday night -- on a double date with another NBA star.
It's funny because Ben and Kendall hit up one of the most paparazzi-packed places in town -- but arrived separately so the photogs couldn't get a shot of them together.
FYI, Kendall left the restaurant around 10:45 PM to make it look like she was leaving ... but snuck back inside to hang with Ben. They both REALLY left together around 1 AM.
Still, everyone knew the jig ... especially when they left and both got into the same SUV -- along with Kylie's BFF, Jordyn Woods, who was hanging with 21-year-old rising star Devin Booker.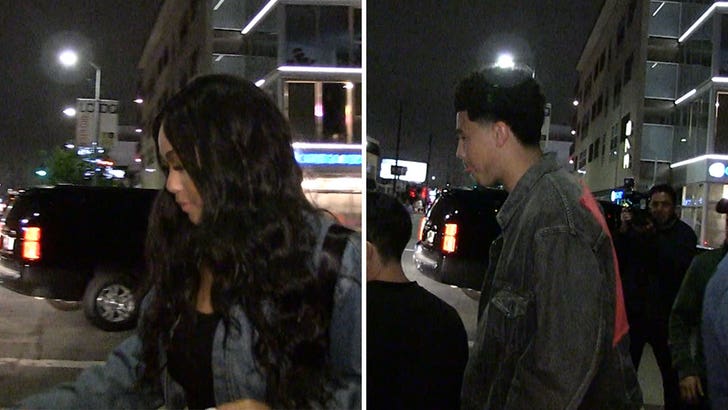 TMZSports.com
Of course, everybody stayed mum when we asked about relationship status -- and Ben's situation with ex-GF Tinashe ... but it's obvious the dating rumors are true.
As we previously reported, Ben and Kendall had dinner earlier this week in Bev Hills and, at the time, Kendall was trying to hide her face ... but it's clear, they're ready to go public now.