J.R. Smith Made TWO Bonehead Plays, Says Charles Oakley
J.R. Smith
Made TWO Bonehead Plays ...
Says Charles Oakley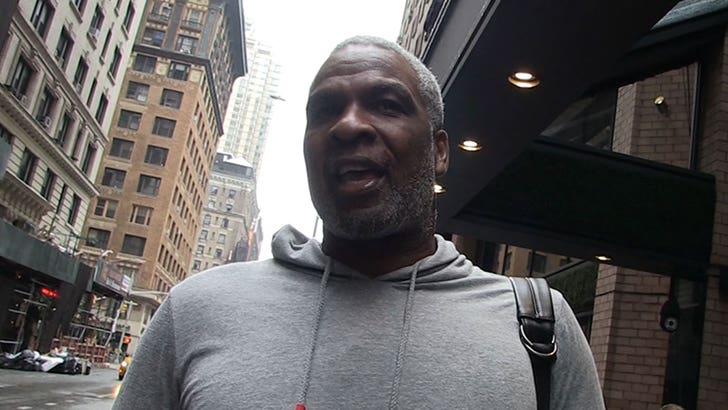 TMZSports.com
Charles Oakley says it wasn't just the last play of regulation that J.R. Smith screwed up Thursday night -- he also made a crucial mistake in the 1st half that cost his team 3 points ... and maybe the game.
Oak was pretty upset with Smith's decision to go for a steal instead of playing shutdown defense on Steph Curry in the final seconds of the 1st half.
Smith missed the interception and Steph bombed a 3 ... Oakley says that was a major momentum change.
"Why are you going for a steal on the best shooter in the game?!"
Oakley says he hopes the Cavs can recover and bounce back strong in Game 2.