Adrien Broner & Errol Spence Have Strip Club Turn Up After K.O. Win
Adrien Broner & Errol Spence
Booty Club Dance Party
... Mostly For Broner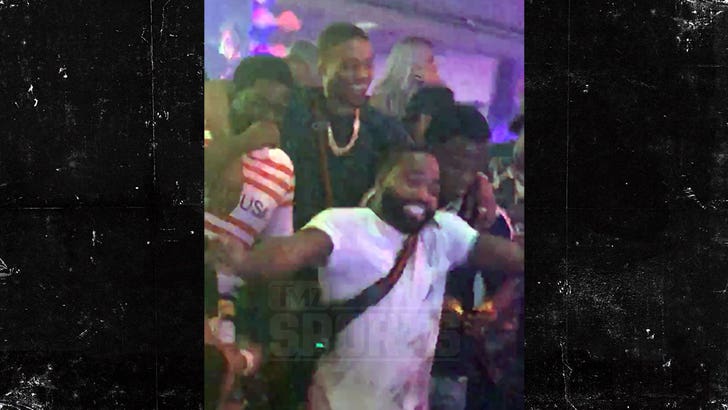 V LIVE
Welterweight champion Errol Spence absolutely brutalized a man on Saturday night and the happiest guy in the world about it was Adrien Broner ... who turned ALL THE WAY UP after the win.
Spence KO'd Carlos Ocampo in Dallas on Saturday ... and Sunday night he and Broner hit the hottest strip club in Texas -- V Live Dallas -- and kept the party going.
Errol was chillin' ... but not Adrien, who celebrated like it was his KO, even taking the stage to hit the shoot dance one time, which we're sure all the dancers trying to make nail school tuition appreciated.
BTW -- Spence is from Dallas so it makes sense the hometown was showing him some love ... Adrien, of course, is from any place with music, bottles and strippers.