A.J. Green Supports Julio Jones' Holdout From Falcons
A.J. Green
Supports Julio Jones' Holdout
... Here's Why!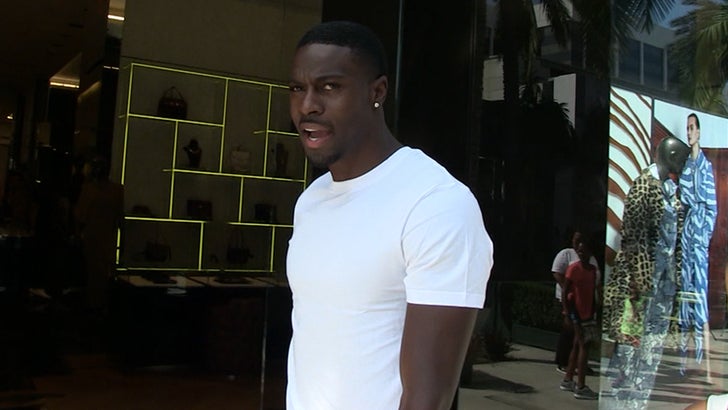 TMZSports.com
A.J. Green says he's not mad at Julio Jones for holding out in his contract dispute with the ATL Falcons -- telling TMZ Sports, "He gotta do what he gotta do, man."
The Bengals superstar WR was out shopping in Bev Hills -- and explained that when it comes to getting paid at the pro level, you gotta strike while ya can.
"The NFL stands for 'Not For Long,' so you gotta get it while it lasts."
Green knows what he's talking about -- he signed a 4-year $60 MILLION contract extension in 2015.
But, if things don't work out for Julio in ATL, Green says he's down to share some of the pass-catching workload in Cinci.
Could you imagine Green and Julio on the same offense?! Good luck with that, Joe Haden.