Neymar Cusses Out Costa Rica Players, 'Puta'
Neymar
Cusses Out Costa Rica Players
... 'Puta!'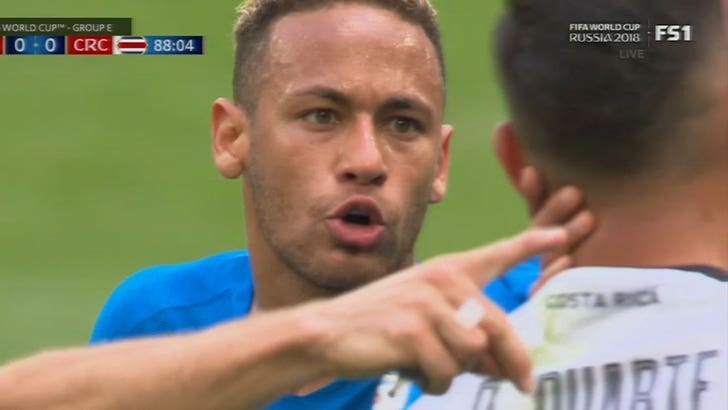 FS1
Brazilian soccer superstar Neymar got so pissed off the pitch Friday, he cussed out some of his opponents -- insulting their mothers -- and it was broadcast for the world to see.
Neymar and Brazil were taking on Costa Rica in a World Cup Group E game in Russia -- it was very chippy and Neymar was getting VERY frustrated.
So, when a Costa Rica guy appeared to flop -- again -- Neymar let him have it ... calling the dude a "puta" and muttering something about the guy's "madre."
Translation -- the insult is akin to someone calling your mother a whore or a bitch ... you get it.
Soccer players talking trash is nothing new -- but Neymar is one of the biggest, most famous players on the planet ... it would be like watching LeBron cuss out an opponent during the NBA Finals.
As for the game, Brazil ultimately won 2-0 ... so, Neymar got the last laugh.