Ice Cube to Donald Trump, BIG3 Plane Heroes Deserve White House Invite!
Ice Cube to Trump
Get BIG3 Heroes to White House!!
... After Plane Incident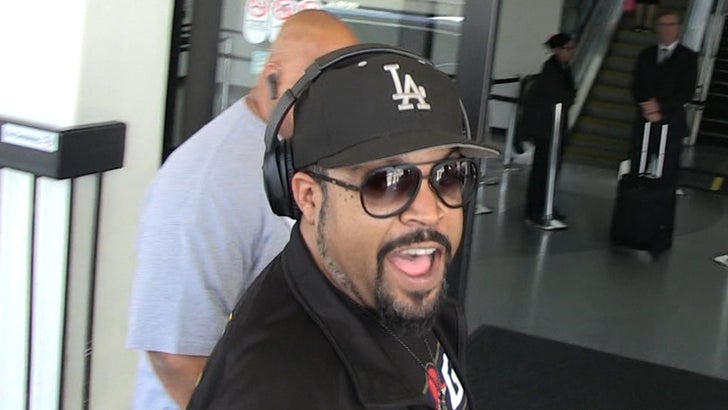 TMZSports.com
Ice Cube says Michael Rapaport deserves a trip to the White House for his heroics on a flight after a BIG3 game over the weekend ... and he's sending a message directly to Donald Trump.
As we previously reported, Rapaport (the BIG3 sideline reporter) saw a man trying to open the emergency exit door Saturday -- IN-FLIGHT -- and sprung into action to make sure the door stayed shut!
So, when we saw BIG3 honcho Ice Cube at LAX (on his way to Friday's game in Chicago), we asked if he considered Rap to be a hero ... and wondered how he should be rewarded.
"Trump ... invite him to the White House," Cube said ... "Stop bullsh*tting!
As for the passenger -- airline officials tell us the guy was not a terrorist or anything, he was just very confused and made a mistake.