LeBron Mural Artist Not Mad At Vandal, 'Every Story Needs a Villain'
LeBron Mural Artist
Not Mad At Vandal
'Every Story Needs a Villain'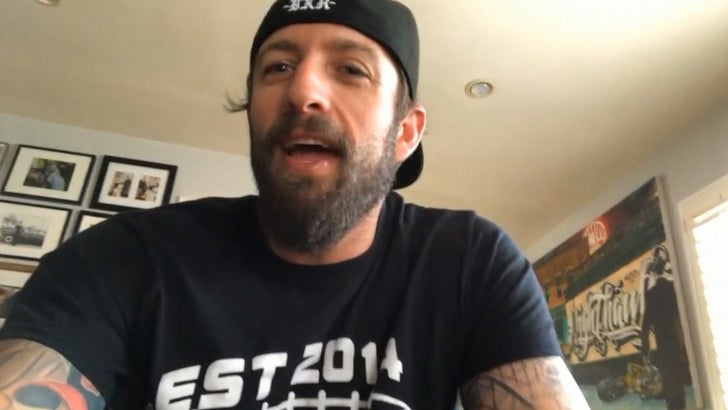 TMZSports.com
Jonas Never -- the guy who painted the new dope LeBron mural in L.A. -- says he ain't pissed his piece got tagged only hours after its completion ... telling TMZ Sports it took just 20 minutes to fix!!
The kick-ass artist spent 12 painstaking hours putting his "King of L.A." LeBron mural on Baby Blues BBQ in Venice ... and just moments after it was finished -- somebody drew all over it.
didn't want my first time breaking news on twitter to be negative, but damn. went to see the lebron mural this morning and some ingrate already got to it. knew it was a possibility but i was hoping i could get there before any bs. embrace it or not, y'all still gon get this 🐐 pic.twitter.com/IHk4tkRuyt

@nicolasito1987
Jonas tells us it's all good -- it was an easy fix ... but he does have a question for the dude who tagged it.
"I'd ask him, seriously, if they were a Laker fan, I don't get how a Laker fan could be mad about getting the best player in the game right now."
Jonas says they've added some new lighting and security cams to make sure he doesn't have to retouch it again ... but if it comes down to it -- he ain't sweatin' it.
"It's like getting a Mercedes and worrying about someone dinging it in a parking lot. It happens."