Lakers Stars Bro Out at Summer League Game, Minus LeBron
Lakers Stars
Bro Out at Summer League Game
... Minus LeBron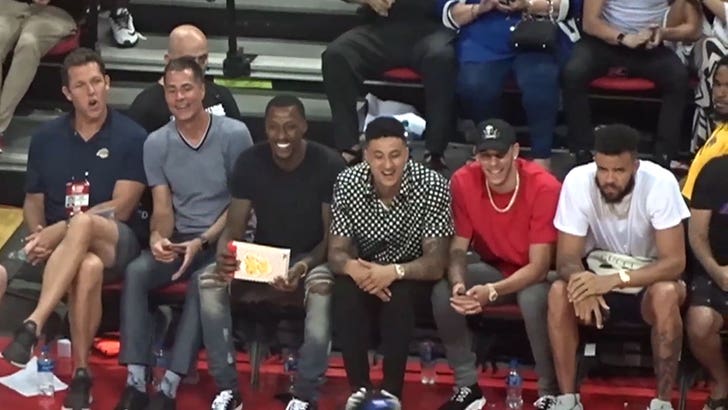 SplashNews.com
The core of the Los Angeles Lakers -- including Lonzo Ball and Kyle Kuzma -- were courtside at the Lakers Summer League game this weekend supporting the squad.
The four players were having a great time together as the Lakers Summer League squad took on the Philadelphia 76ers.
So, is it a big deal that Bron's not there bonding with the guys? Hell no.
Making sure LeBron is relaxing and getting his mind and body right is WAY more important for the Lakers than attending the Summer League.