Pacman Jones Training, Shopping, Smiling After Airport Fight
Pacman Jones
Training, Shopping, Smiling
... After Airport Fight
Pacman Jones has NO WORRIES in the days after his airport fight -- he's back to work in the gym and smiling ... without a single scratch on his face.
TMZ Sports broke the story ... Jones was attacked by a guy who works at the Atlanta International Airport on Tuesday night. He successfully defended himself and knocked his attacker out, hard!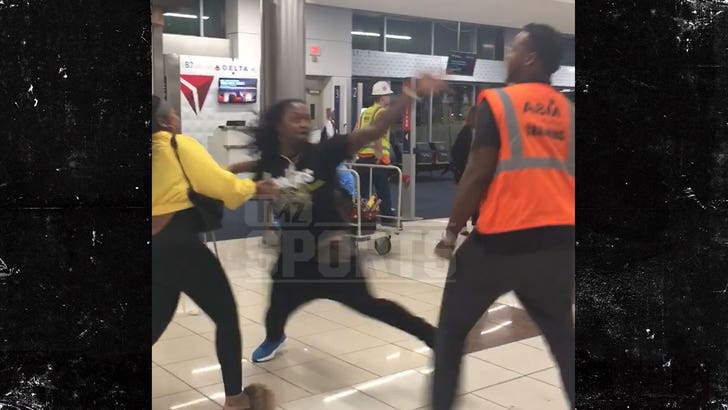 JULY 2018
TMZSports.com
At the time, it seemed Jones may have taken some damage in the fight -- but during a workout session on Thursday morning, it didn't seem like he was touched at all.
Cops responded to the scene and determined Pacman did nothing wrong ... though his female companion did lose a few bags of delicious Popeyes chicken in the melee.
Meanwhile, the other dude, Frank Ragin, was arrested and hospitalized ... and was forced to take a mug shot from his hospital bed.
Winner -- Pacman ... by a mile.