Jay Glazer to Terrell Owens, Hall Of Fame Isn't Just About You
Jay Glazer
To Terrell Owens:
HOF Isn't Just About You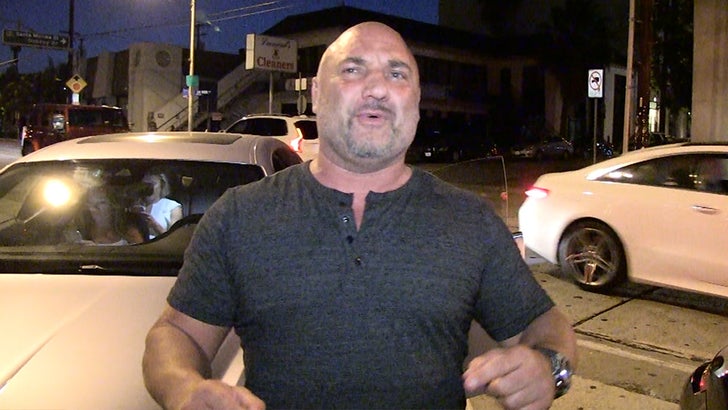 TMZSports.com
Jay Glazer just sounded off about Terrell Owens' decision to not have his Hall of Fame ceremony in Canton ... telling TMZ Sports the move is kinda selfish.
We got Jay leaving Craig's on Tuesday night and when the topic of T.O. came up ... Glazer had a message for the ex-NFL star.
"It's not just about you, whatever your issues are, it's about everybody else around you!" he says.
Jay, an NFL Insider for Fox Sports, was Michael Strahan's HOF presenter back in 2014 ... and he says that weekend was about so much more than just the Giants star.
"Look, whatever you want to do as your own man," he says.
"But it's allowing people to have this opportunity that have walked this walk with you your entire career, let them celebrate it with you -- in Canton, Ohio."
As for Owens' speech that he'll give just hours before the official induction ceremony in Ohio ... Glazer ain't interested in hearing the potential digs that could come out of the ex-receiver's mouth.
"It's T.O., he always does it. It doesn't f**king matter."