Cody Garbrandt Hasn't Had Sex In 3 Months, Will Ravish Wife Post-Fight
Cody Garbrandt
I Haven't Banged My Wife In 3 Months
After The Fight, It's On!!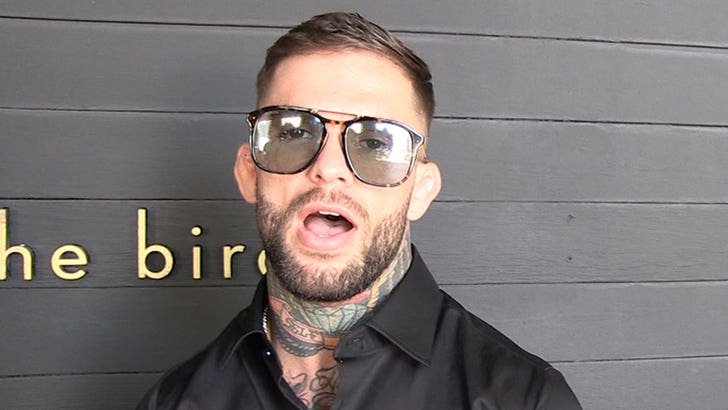 TMZSports.com
T.J. Dillashaw ain't the only one that's gonna get it from Cody Garbrandt Saturday night ... Cody's wife better watch out too, 'cause he's been holding out on the lovin' and says ... after the fight, IT'S TIME!!!
Garbrandt and Dillashaw have a date at UFC 227 in Staples Center this weekend, and it can't come soon enough for Cody ... who's been holding out from the boom boom for his entire fight camp.
"My poor wife," Cody said when we got him out in L.A., telling our guy he just doesn't believe in gettin' down during training camp.
How long has it been? 3 MONTHS according to Cody, who also said his post-fight celebration won't be at a club or a bar ... it'll be in his own bedroom.
"Saturday night, I'm gettin' it in, that's my after-party."